The second annual CCIMI Video Contest was held at the Centre for Mathematical Sciences, concluding with a screening event and wine reception on the 28th May. CCIMI members were invited to submit a short video, explaining their work or topic in a creative way. This year, there were six entries submitted for judging by our panel, which included Ewan Kirk and Matthew Killeya (Cantab Capital Partners | Part of GAM Systematic), Marianne Freiberger (Plus Magazine) and Carola Schönlieb (CCIMI Director).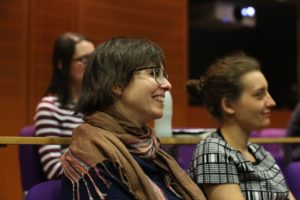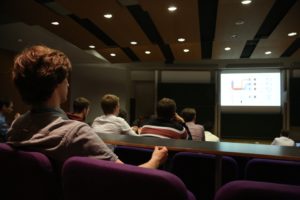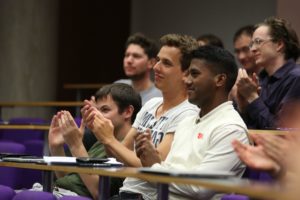 All the entrants were commended by the judges for their creativity and the quality of their videos. The winner was Hanne Kekkonen for her video entitled Wavelet Compression Meets Fractals.
All the videos highlight the breadth of topics covered at the CCIMI and give great explanations of some of the research being done. You can see the videos below or visit the CCIMI YouTube Channel.
For further information please contact ccimi@maths.cam.ac.uk.